In all fairness, I'm not the first one to ask that question. In fact, it was posed to me by a wedding planner. At the time I laughed. I love Pinterest and I have all sorts of fun looking at inspiration photos and recipes. However, for the planner, Pinterest was the breeding ground for the Bridezilla that changed her mind every 15 minutes about what sort of wedding she wanted...based on pins.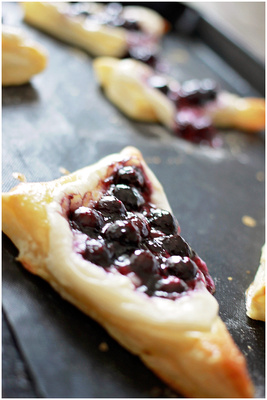 Don't these look yummy? Yup, I found the recipe on Pinterest baby!
Since then, I've had clients want me to recreate a photo they saw on Pinterest. I'd like to hope people hire me based on my style, not because they think I can copycat their favorite pin. Even then, I don't get upset. I use Pinterest to inspire my creativity all the time. If there's something my clients like, I find a way to make it my own.
A breakfast of champions! I'm totally ready to pin this photo.
Then, of course, there are the epic fails when making a recipe. To be honest, they kind of crack me up. I'm not sure why a human resources manager or accountant thinks that they can miraculously become a food stylist because of Pinterest, but it happens all the time. There are many out there who never cook but were invited to bring something to a family holiday and they turn to Pinterest. When the cookies spread too much or the dish looks funny, it's Pinterest's fault, right? It's set up to make mere mortals fail, right? Ummmm, no.
Trust me, food styling is hard. I love pretty food, and sometimes that means using tweezers to arrange everything perfectly and some kind of crazy food styling tricks. (Which, by the way, weren't used on any of these photos, because I was hungry.) The people who food blog or shoot food commercially are very, very good at their jobs. If you're boxing out of your weight class, accept it. Besides, even though the adage is "you eat with your eyes first", if it tastes good...does it matter if it looked like the picture?
By the time I got to this photo, the tarts were wilting. Whatever...that means it's time to eat! I love food photography!
So what do you think? Are you pro or anti Pinterest?