I think I shocked more than a few people when I decided to homeschool my two beautiful kiddos. For one, I was a public school baby. I am not deeply religious and choosing to homeschool for theological reasons. I sent Ivy to a brick and mortar school for kindie and first grade, volunteered all the time and made friends with her teachers. So why homeschool? While I absolutely adored Ivy's teachers (and still do), the administration running our school district is fatally flawed and I felt strongly that as the teachers suffered, so to would their students.
So we exchanged backpacks, pencil holders, and mile long school supply lists for the comforts of home. No desks, kidney tables or school announcements. When we have reading time, we cuddle up in mommy's bed.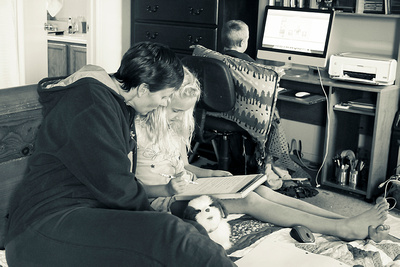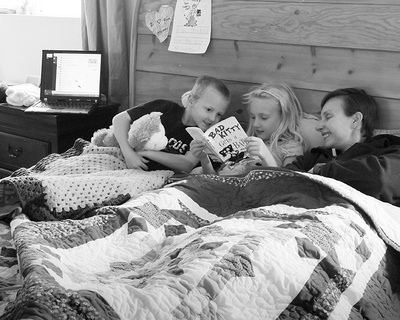 When it's time to combine some science and math, we cook.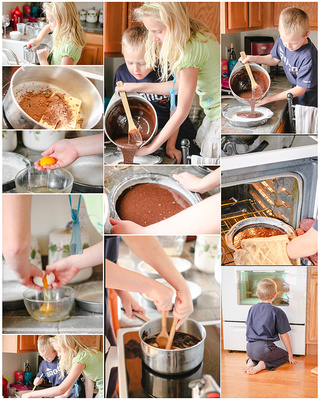 I haven't regretted my decision for one second. The kids are thriving and we get to do so much more than they would chained to a desk. It's not for everyone, but we love it.