Yeah, I said it. I know she spent time in the pokie and that she kinda sounds like a man when she talks, but I love her all the same. The shows are insane, which brings me great joy. Who spends 14 hours decorating Easter Cookies? Martha Stewart, that's who. The recipes she features are fantastic! So why should I confess this now? Well, that is linked to another of my loves...Pinterest.
Ahhh. I just started blogging, so that's a newer part of my social media experience. I'm on Facebook, but only as a way to advertise my business. If you ask my husband, he'll tell you that at least once a week I'm ready to quit because new rules block my posts and fail to publish my pictures. Grrrr. But Pinterest is a happy place. There's a lot of eye candy (photos, you dirty mind, you), great recipes and warm fuzzies. And like all things Martha Stewart, the stuff on Pinterest is almost too perfect. Almost. So when Pinterest sends me my weekly inspiration with this recipe from Martha Stewart, I got all kinds of happy. Let the fall baking begin.
Miss Martha says I need a big old batch of roasted fall veggies. Done and done.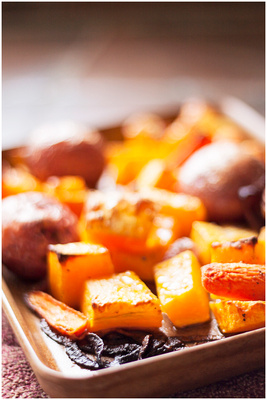 I wonder if I'll be able to save enough for the pizza. I've got a wicked case of the nibbles.
Next up, roll the dough. Now this is where my girl Martha tries to lead me astray. The recipe calls for refrigerated pizza dough. NOOOOO! A new obsession of the kids and mine is The Pioneer Woman on Food Network (that's a different blog post). So I decided to try Ree's recipe a try. It was worth the extra effort.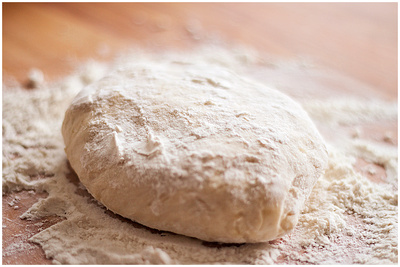 My little helper rolls out the dough.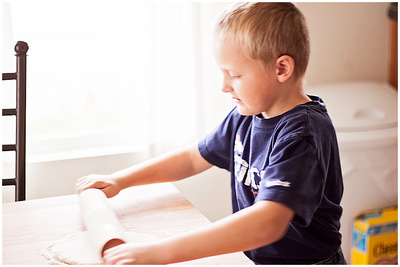 Time to load up the pizza. Will anyone mind if I lick the ricotta spoon. Anyone, anyone... Well okay then!
25 minutes to bake!!! But I want it now!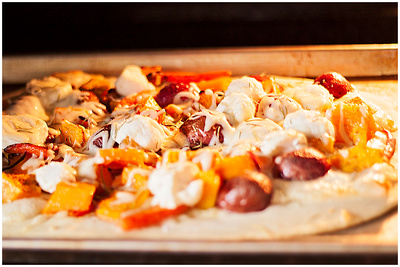 Okay, I'm going to get these shots quick because I'm HUNGRY!
Oh my gosh, so good. You know that moment when you're totally full but your hand reaches out for more anyway...
iMac keyboards are waterproof, right? Because I'm drooling all over mine right now, which is pretty embarrassing.
Go make pizza. Go now! Martha would want you to!