The Lego Americana Road Show is only visiting nine cities in 2017. We're so lucky to have it in our own back yard (if you're in the Metro Denver area, head over to Park Meadows and check it out!) and this weekend the kids got a Lincoln Memorial kit that they could make and keep. Needless to say, we jumped in the car to take in all of the displays.
I'll be honest, if I'd known that being a Lego Master Builder was a real thing, I might have made some different choices when I was younger! I hope you enjoy these photos of my family enjoying the displays!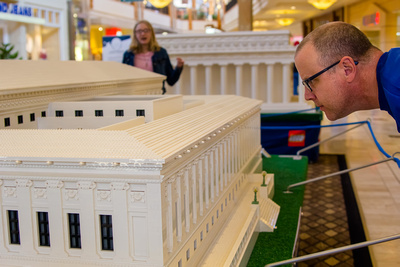 These pieces really do warrant close inspection. The amount of detail they are able to add to a Lego building is incredible.
It's not often that my little guy looks small, but a 15 foot Washington Memorial will do it.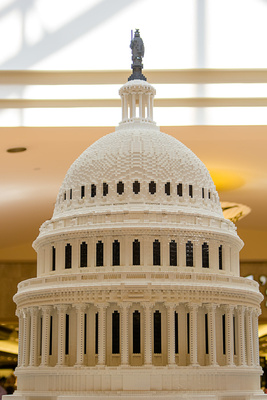 Like most of the guests, I probably spent the most time around the capital building. It's absolutely massive!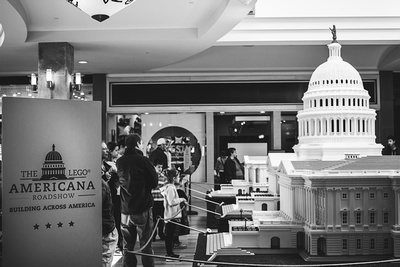 There's something really neat about seeing the young and old really enjoying these pieces.
Getting a close up look at the arches of Lego Independence Hall.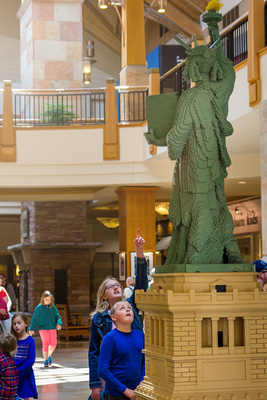 Lego Lady Liberty.
In addition to all the Lego monuments, there are tons of other displays to check out. This one is a Lego Mall with it's own Americana Road Show. Take a close look and see if you can find Homer Simpson...